When your company needs direction
We Are Your Creative Marketing Consult

ants
We think laterally, intuitively and strategically to make sense of problems
Founded in 2006, Method Consulting helps guide you to bring your concepts to life. We make you relevant to your customers through rich, immersive visual communications, operations strategies, creative problem solving, and new media platforms coming together through a coherent strategy turning your brand into your customer's friend.
We are a team of entrepreneurs who thrive on finding better ways to create great work. We are active consumers who continually seek out a wide array of stimulus that ultimately lead to key insights and progressive ideas. We are curious and adventurous. We are creative thinkers motivated by innovation. We want to push companies to new realms of potential. Our daily pursuit is to exceed your expectations in terms of thinking, initiative and exceptional customer service.
Award winning art direction and design to guide your brand into your customers mind.
Where the brand and vision collide to produce the roadmap of positive growth.
Experienced entrepreneurs who can identify the gaps in a startup and lead the team to a growth-centered business plan.
Listening to your customer's and brand's needs to develop creative solutions.
Following the strategy towards unexplored ideas and creative directions.
Peeling back the layers to find the unmet needs that no other brand is addressing.
Taking the brand and strategy together getting creative to telling your story.
Jeff Mann
Founder & Chief Consultant
Jeff is a proven startup leader with extensive experience in digital spaces conceptualizing, developing, and executing market-leading programs for innovative companies. He has a passion for understanding consumer challenges and designing amazing experiences to solve them.
A designer by trade, entrepreneur by passion, Jeff has experienced both agency and client creative departments, three startups and a not-for-profit. He's produced standout creative work across both print and digital on accounts such as Coors Light, Coca-Cola, Mercedes-Benz & CIBC and was the inaugural Creative Director at Virgin Mobile, leading visual brand design and campaign development for Virgin's Canadian debut. Named Youth Entrepreneur of the Year in 2010 for his 2nd start-up, Method Creative, he followed it up with his 3rd entrepreneurial venture, RenderLife.com. Jeff's success hinges on his acknowledged ability to recognize the potential in big ideas and bring them to market through technological innovation and attracting the industry's finest talent.
Method leads creative SWAT teams that allow us to easily adapt to our clients' diverse needs, both large and small. We don't compartmentalize our creative services; we let the work speak for itself. We experiment in ideas and have overseen projects ranging from national press campaigns to new product ideas.
Concept development & brainstorming

Design review and troubleshooting

Branding

Strategic planning

Growth hacking & social media tutorials

Website development

Tactical execution guidance

Marketing audits and reviews

Video production

Copywriting

Pitch deck design & development
One-on-One Service

Perfect for Startups Needing Marketing & Branding

Clear Marketing Plans And Solutions

High Quality Design Solutions

Art Direction & Graphic Design Solutions

Perfect Addition to your Marketing Team

A La Carte Services

Services Can Be: Team Member, Dedicated Resource or Proxy
The $1 Consultation
In 30 minutes we'll sit down and work through your branding, marketing, or creative materials to find where you need some work, and offer our suggestions
The Starter Pack
2 strategy sessions per month, feedback and reviews on any content, a marketing plan you can follow, analysis/reporting every 2 weeks and, access to a Slack channel with constant and unlimited support
The Monthly Pack
It's the Slack channel, plus 4 strategy sessions. We'll write and distribute 4 blog posts, run 4 weekly growth hacks, 1 cold outreach prospecting campaign, and generate/market 1 lead magnet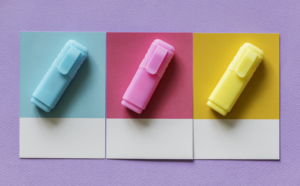 121 Richmond St. W
#602
Toronto, On, Canada
Phone: (416) 556-6266
E-Mail: info@themethod.ca